I Shall Be Released
I Shall Be Released is one of dozens of songs Bob Dylan wrote during the months of recovery that followed a serious motorcycle accident he suffered in July of 1966. He spent much of that time holed up in Woodstock, NY with members of his back-up band, The Hawks (who would later make a name for themselves as The Band). Retouched selections from the home recordings they made through much of 1967 were released in 1975 as The Basement Tapes, but interestingly, this song was not included on that double album. Official release of that original take on the tune would have to wait till 1991's Bootleg Series 1-3. Here's what it sounded like:
Audio Clip: Bob Dylan's original 1967 recording of I Shall Be Released with The Band
By the time of that 1991 release, however, the song itself was already well-known. The Band, of course, had the inside skinny on new Dylan material during this period of relative seclusion and they didn't hesitate to capitalize on it. "The basement" of the The Basement Tapes was in a house in West Saugerties, New York shared by several members of the group. The house had pink siding, hence the title of their debut recording, Music From Big Pink, released in the summer of 1968. I Shall Be Released was on it, and remained a mainstay of The Band's repertoire throughout their years on the road. Here's how they did it.
Audio Clip: The Band performs I Shall Be Released; Music From Big Pink, 1968
'Round about 1970 the reckoners at CBS Records reckoned their cash cow was due to be milked for a second Greatest Hits compilation. Dylan agreed, suggesting—oddly, I'll grant you —that they also include some previously unreleased songs. As in, non-hits. In the case of I Shall Be Released, however, the inclusion is easy enough to understand. The song was already well on its way to being established as a multi-purpose anthem (think Joan Baez) dependable grand finale (think The Last Waltz) and jam vehicle (think, us). For the Greatest Hits Vol. II release, Dylan called in his pal Happy Traum and the two laid down a bouncy acoustic take. Now honestly, this doesn't sound too tricky, does it? (If you want to try to cop Dylan's guitar arrangement, he's fingering it in G with a capo on the second fret.)
Audio Clip: Bob Dylan and Happy Traum on I Shall Be Released, 1971 (Greatest Hits, Vol. 2)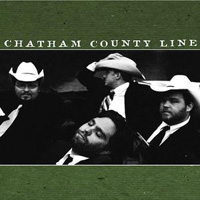 We could go on all day listening to covers of this song by everyone from Joan Baez and Nina Simone to Jack Johnson and Gov't Mule. And there are worse ways to spend a day. But I'll just include one more for reasons that may be of interest to those of you working on the Community Guitar arrangement of the song. This one is by the contemporary bluegrass outfit Chatham County Line. They just happen to play the song in the same key as we do, but instead of playing fancy-pants chords with lots of open strings ringing throughout, they bang 'em out straight and clear. In fact, the chords you hear on the intro to this cut are (leaving aside our Esus4, for which this guitarist substitutes a Hendricks-inflected riff) precisely those for which I provided diagrams on the page devoted to rhythm parts. I noted there, as I will here, that they offer a more straightforward alternative to the chord voicings we're using. In a jam setting with folks who are not familiar with our arrangement, these simpler chords are the ones you'd want to walk everyone through before counting it off. Really skilled players won't be thrown off by your slick arrangement, but most folks will be lost before you can say Robert Allen Zimmerman.
Audio Clip: Chatham County Line plays I Shall Be Released.