Community Guitar Classes
with Andrew Lawrence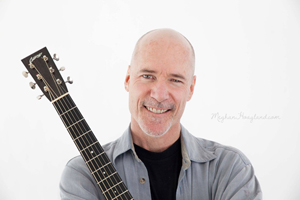 Photo: Meghan Hoagland
Winter 2017
10-week classes start January 9th.
These 10-week classes form the backbone of the Community Guitar program, offering participants the opportunity to build technical skills, repertoire and relationships all in one spot. We meet weekly for 90 minutes, usually taking on 4 songs per 10-week session. We generally work in one major key -- and perhaps its relative minor -- the whole time. This winter we'll focus on songs in the key of G major and E minor.
The exact mix of classes/levels is determined in large part by the abilities and interests of the participating students, but what you see below is how the schedule has been shaping up in recent years. Although there are nominally only two levels, in reality it's more complicated than that. So if you are considering joining one of these study groups for the first time, please get in touch as early as possible so we can find the best group for you to work with and make sure you're ready.
For registration info, please surf on over here.
Winter 2017

Mondays, starting January 9

6–7:30 Level 1

7:30–9 Advanced Level 2

Tuesdays, starting January 10

6–7:30 Level 2

7:30–9 Advanced Level 1*

Wednesdays, starting January 11

6–7:30 Advanced Level 1 *

Thursdays, starting January 12

4:00–5:30 Level 1

Spring 2017

Starts in late March

Fall 2017

Starts in September
* An "Advanced Level 1" class straddles Levels 1 & 2 by incorporating more creative musicianship. This requires not only stronger technical abilities, but a better understanding of basic music theory and, eventually, the CAGED System.